Transcription © Copyright E.C. ("Paddy") Apling July 2011 (from digital copy provided by the authors).
The Southwells of Woodrising, Norfolk
by Terry and Mary Miller
© T. E. & M. Miller 2011
Drake playing Bowls before the Armada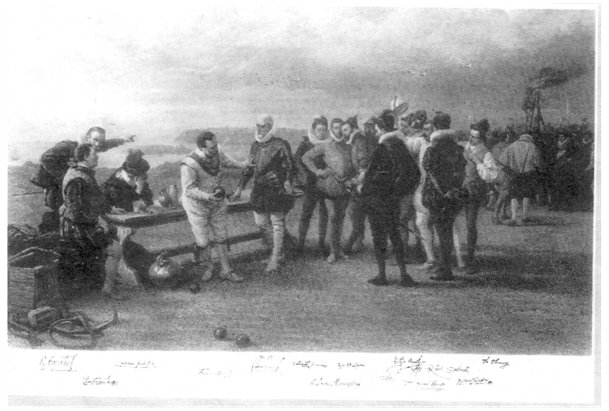 Playing bowls before the Armada by Seymour Lucas
The facimile signatures identify the personalities: Richard Grenville, Humphrey Frobisher,
Martin Frobisher, Francis Drake, Howard of Effingham, Edward Fenton, John St. Leger,
Ambrose Manington, John Hawkins, Walter Raleigh, Robert Southwell,
Thomas Fenner, Thomas Fleming and Richard Hawkins.
---
© Transcription Copyright E.C. ("Paddy") Apling, July 2011.